Mande Studies: The Journal of the Mande Studies Association
For current volume's table of contents click here.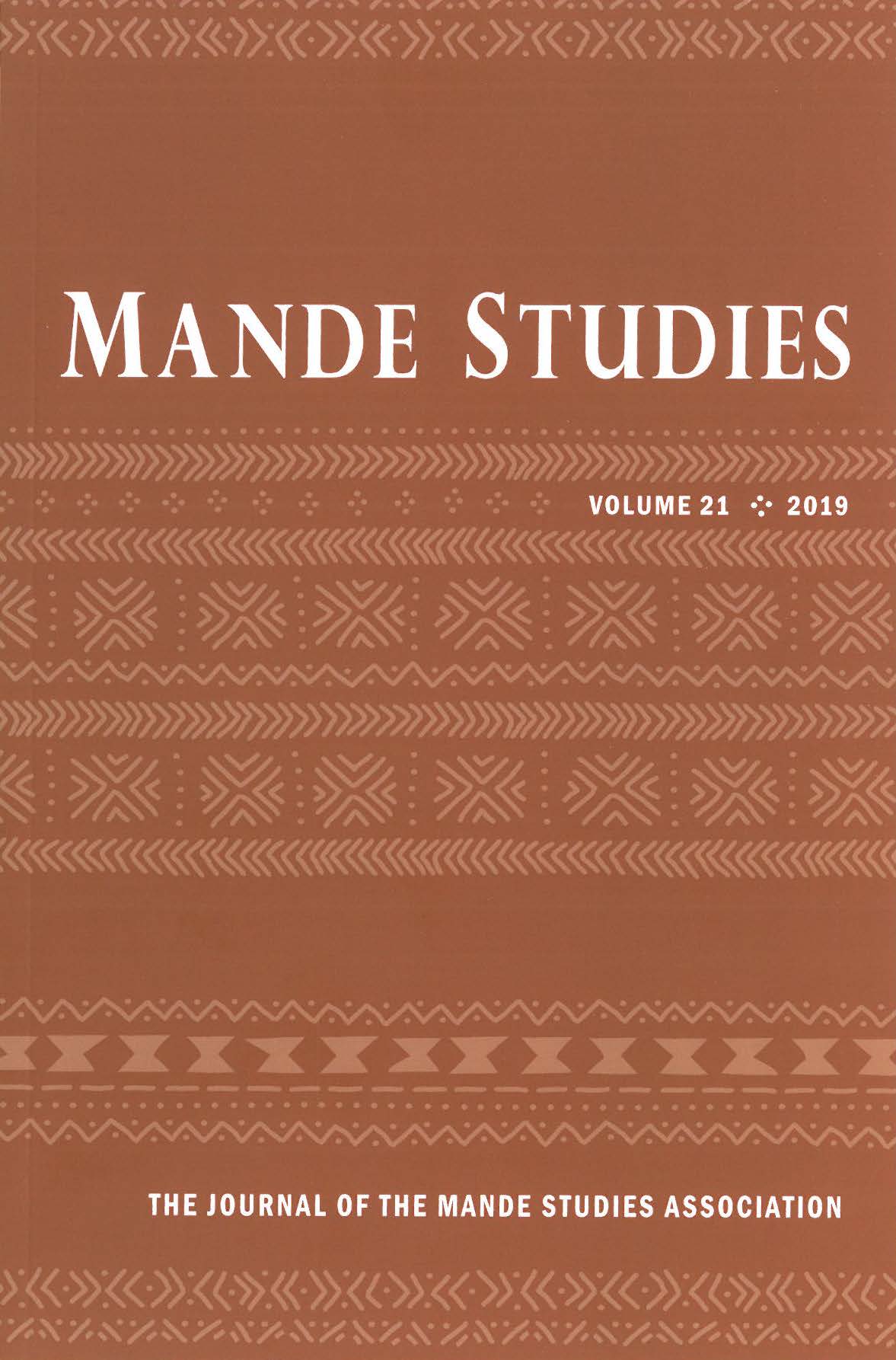 Mande Studies (ISSN 1536-5506, E-ISSN 2379-5506) is published annually by Indiana University Press on behalf of its sponsor, the Mande Studies Association.
Our interdisciplinary journal publishes original research that focuses on the Mande-speaking peoples of West Africa and the Mande community in diaspora, from slavery to the post-colony. Mande Studies is one of the very few US publications with contributions in both French and English. It is also the voice and the point of encounter of a multiplicity of scholars from diverse scholarly traditions, as it brings together North American, European, and African scholars. We welcome articles in the social sciences and the humanities including, but not limited to: history, art history, archeology, sociology, and public health.
Style guide and submission guidelines

Instructions pour les auteurs
Back issues on JSTOR
SUBSCRIPTION RATES
Individuals: $20 (print), $18.50 (electronic), $25 (print and electronic – included in all membership categories but the "student without journal" option).
Institutions: $45 (print), $50 (electronic), $55 (print and electronic) Foreign postage: add $8/year (airmail)
ORDERING INFORMATION
For non-members, order subscriptions or single issues online from JSTOR at http://www.jstor.org/r/iupress or call 1-888-388-3574 (individuals) or 1-877-786-7575 (institutions). Print single issues, back issues, and bulk orders may be ordered directly from Indiana University Press by phone at 1-800-842-6796/1-812-855-8817; by fax at 1-812-855-7931; or by email at iuporder@indiana .edu. Please notify Indiana University Press of any change of postal or email address. Print issues missed because of outdated addresses will not be replaced free of charge.
EDITORIAL COLLECTIVE
Editor-in-Chief

Editors
Stephen Belcher (Independent Scholar), spbelcher4@myfairpoint.net
Joseph Hellweg (Florida State University), jhellweg@fsu.edu
Patrick Royer (Rensselaer Polytechnic Institute), patroyer64@gmail.com
Bruce Whitehouse (Lehigh University), bruce.whitehouse@lehigh.edu
Editorial Coordinator
Asher Lubotzky (Indiana University), aslubu@iu.edu
Managing Editor
Meredith Murray, mlmindexing@gmail.com
Editorial Board
Stephen Belcher
Alicia Bellagamba
David Conrad
Drissa Diakité
Mamadou Diawara
Odile Georg
Alma Gottlieb
Walter Hawthorne
Joseph Hellweg
Barbara Hoffman
José da Silva Horta
Lansine Kaba
Martin Klein
Christoph Kohl
Kassim Koné
Robert Launay
Peter Mark
Wilson Trajano Filho